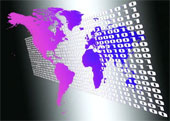 GLOBAL RESEARCH GROUPS IN THE DIGITAL AGE
---
AFFILIATION REQUIREMENTS
---
GLOBAL RESEARCH GROUPS IN THE DIGITAL AGE
---
AFFILIATION REQUIREMENTS
---
1. Any university, institution, country, or world geographic region may form a new affiliated Research Group provided there are at least three (3) ICI Fellows and Scholars who are active members of the group. Research Centers and Institutes already in existence may affiliate provided at least one group member is an ICI Fellow or Scholar.

2. A Certificate of Research Affiliation will be issued by the ICI Director attesting to the official accredited affiliation of the Research Group.

3. All Research Groups must have at least one designated Director who will serve as the contact person for the group.

4. Symposia, Conferences, and Congresses sponsored by a Research Group must extend an invitation to participate to all ICI Fellows and Scholars when it is feasible to do so.

5. Symposia, Conferences, and Congresses may be designated as "In Collaboration with" or "Under the Auspices of" the International Communicology Institute and may use the ICI logo when approved by the Director of ICI in advance of the meeting. Such meetings are automatically advertised on the ICI website "Homepage" and on the ANNOUNCEMENTS, Conferences Calls, Calls for Papers page at no cost.
AFFILIATED GROUPS and the ICI Fellows Who Direct Them
---
CODEX: Alphabetical Listing by Country
For Director Contact Information, go to: Member Directory.
Centre for Communication, Media, and Society (CCMS)
University of KwaZulu-Natal, Howard College Campus
Durban
SOUTH AFRICA
Director: Keyan Gray Tomaselli
Canadian Communicology Research Group (CCRG)

Brock University,
CANADA
Directors: Maureen Connolly and Thomas D. Craig


Centre d'Études Sémiotiques Pluridisciplinaires de Yaoundé (CESPY)

[Center for Multidisciplinary Semiotic Studies at Yaoundé],
University of Yaoundé,
REPUBLIC OF CAMEROON
Director: Jean-Claude Mbarga
Cercle des Amis de la Semiotique et de la Sociocritique (CASS)

[Friends Circle for Semiotic and Social Critique]
University of Yaoundé,
REPUBLIC OF CAMEROON
Director: Jean-Claude Mbarga


European Communicology Institute—Albourg (ECIA)

Aalborg University,
DENMARK
Directors: Jörg Zeller and Lennart Nörreklit (Honorary)
Website: http://www.think.aau.dk
International Semiotics Institute
University of Helsinki
Imatra, FINLAND
Director: Eero Tarasti
Institut für Sprache und Kommunikation (ISK)
[Institute for Language and Communication]
Research Center for Semiotics
University of Technology, Berlin
GERMANY
Director: Roland Posner
Website: http://ling.kgw.tu-berlin.de/semiotik/english/
S.U.P.I. (Social Uncertainty, Precarity, Inequality)
Institut für Soziologie
Free University of Berlin
GERMANY
Director: Rolf Hepp
Grupo Hacia una Comunicología Posible (guCOM)
[Group Toward a Possible Communicology]
Universidad Autonoma de la Ciudad de México
MÉXICO D. F., MÉXICO
Directors: Jesús Galindo Cáceres and Tanius Karam Cádenas
Website: comunicologia-posible.iespana.es/

Katedra Semiotyki Lingwistycznej i Komunikologii (KSLK)
[Department of Linguistic Semiotics and Communicology]
Wyższa Szkoła Filologiczna we Wrocławiu
[Philological School of Higher Education in Wrocław]
POLAND
Director: Zdzisław Wąsik

Culture and Communication Research Group
Adam Mickiewicz University
Faculty of Social Sciences
Department of Theory and Philosophy of Communication
Poznań, Poland
Chair: Michał Wendland
Facultatea de Filosofie si Stiinte Social-Politice
[Faculty of Philosophy and Social-Political Sciences]
Department of Communication Sciences and Public Relations
"Alexandru Ioan Cuza" University, Iasi
ROMANIA
Dean of Faculty: Nicu Gavriluta
ICI Fellow: Traian D. Stanciulescu
Asociatia Romana de Studii Semiotice (AROSS)
[Romanian Association of Semiotic Studies]
"Vasile Alecsandri" University, Bacau
ROMANIA
Secretary General: Doina Cmeciu
ICI Fellow: Traian D. Stanciulescu
Institutul National de Inventica (INI)
[National Inventics Institute]
Iasi
ROMANIA
Honorary Director: Boris Plahteanu
ICI Fellow: Traian D. Stanciulescu
Centre for Cognitive Semiotics (CCS)
Department of Semiotics
Lund University
SWEDEN
Director: Göran Sonesson
Philosophy of Communication Section (PHILCOM)
European Communication Research and Education Association (ECREA)
Director: Johan Isaac Siebers
International Human Science Research Conference (IHSRC)
ICI Fellow: Amedeo Giorgi
Cordinator: Steen Halling
Department of Communication & Rhetorical Studies,
Duquesne University
Pittsburgh, USA
Chair: Ronald C. Arnett
Philosophy of Communication Division (PHILCOM)
National Communication Association (USA)
Washington, DC, USA
Chair: Igor Klyukanov
Communicology Circle
Arizona State University
Contact: Jacqueline M. Martinez
E-Mail: jmartinez @ asu.edu
---