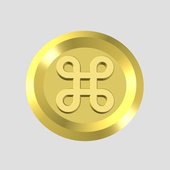 Types of ICI Certification

---
Certificate of Election
---
Types of ICI Certification

---
Certificate of Election
---
The ICI issues a Certificate of Election to Fellows and Scholars upon nomination and affirmative vote under authority of the Collegium of Fellows. The certificate attests to the review and confirmation of the academic/professional credentials and scholarly standing of the person named. The certificate is signed by the ICI Director on behalf of the Collegium.
Collegium of Fellows Medal and Pin
---
MEDAL LAPEL PIN
Upon election, the Collegium of Fellows awards the ICI Medal to the new Fellow. The gold medal is approximately three inches in diameter hung on a tricolor (red, white, blue) neck ribbon to be worn as part of academic regelia or on other formal occasions as a symbol of international academic and professional achievement. All Fellows and Scholars are entitled to wear the ICI lapel pin on all occasions.
Certificate of Participation
---
In addition, the ICI issues a Certificate of Participation to all persons presenting scholarly papers at the biennial Summer Symposium and Professional Development Conference. The certificate attests to the international venue presentation of the paper together with peer review and dialogue on the substance of the contribution made. The certificate is signed by the ICI Director and the appropriate accrediting university official in charge of the Summer Symposium venue.
Certificate of Research Affliation
---
Global collaborative research often originates in local venues under the initiative and leadership of research groups in various countries. Some groups are organized at an individual university, while others represent a network of regional universities and institutes. Some groups are organized to represent an entire country or continent. When such a group officially affiliates with the ICI, a Certificate of Research Affliation is issued by the Director of ICI on behalf of the ICI Collegium of Fellows.
Authentication
---
To secure the authenticity of certification documents, each document carries the gold embossed seal of the ICI and the red seal of the ICI Director. Certificates are never issued in electronic form. All certification may be authenticated by contacting the ICI Director.
---